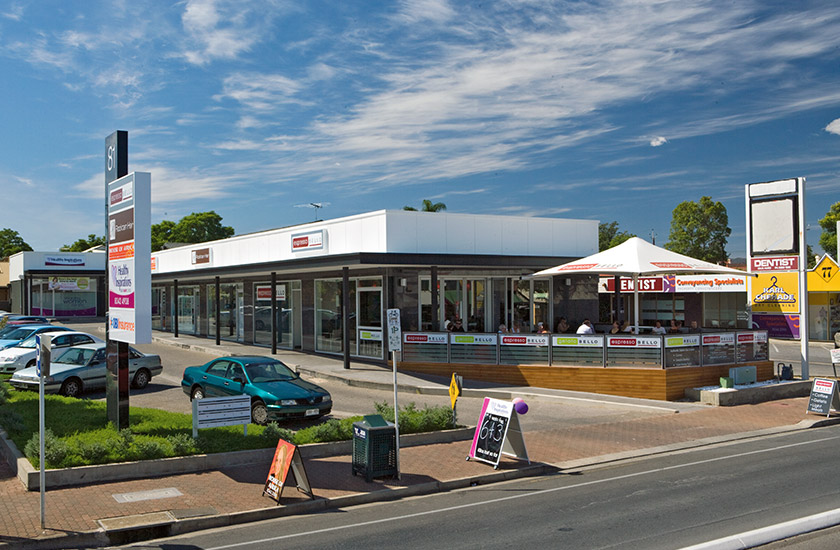 81 Prospect Road, Prospect (corner Labrina Avenue)
A strategically located corner site of 1,763 sqm situated in the very heart of 'high street' Prospect Road.
The 9 retail and commercial tenancies were re-developed in 2008 to create a vibrant, modern and contemporary retail, business & lifestyle hub.
Current operators include The Upside Cafe, Eatability Feeding Services, Bio Nails & Beauty and Motivate Kids.
Building
Two stand-alone, single-level retail/commercial buildings
Tenants Include/Have Included
Bio Nails & Beauty
Cikolatte
Cocolat
Eatability Feeding Services
Energy Conservation Systems (ECS)
Espresso Bello
Glow Pilates
Healthy Inspirations
Indulge Skin & Body
Magnacare
Motivate Kids
NCR Australia
OBI Insurance Services
Rocktan Hair
Saladmaster (Healthmax Australia)
Sanitarium
The Upside Cafe
Travel Prospects
VIP Travel Gear
4-Style Hairdressing