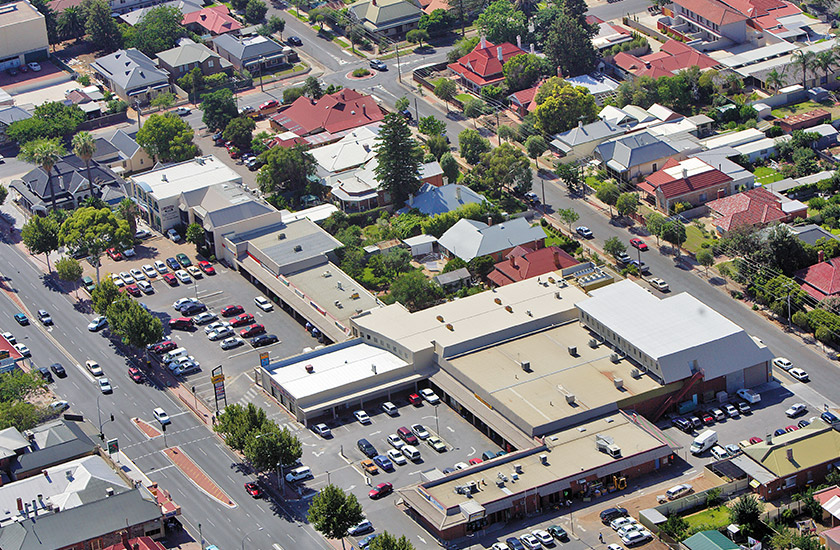 159 Henley Beach Road, Torrensville (Torrensville Shopping Centre)
A prominent, near-City, main road location.
The project involved upgrading of the existing shopping centre, plus design, construction and pre-leasing of all the new retail space, of some 2,270 sq.m.
The development was undertaken in conjunction with Independent Grocers Co-operative Ltd (Foodland).