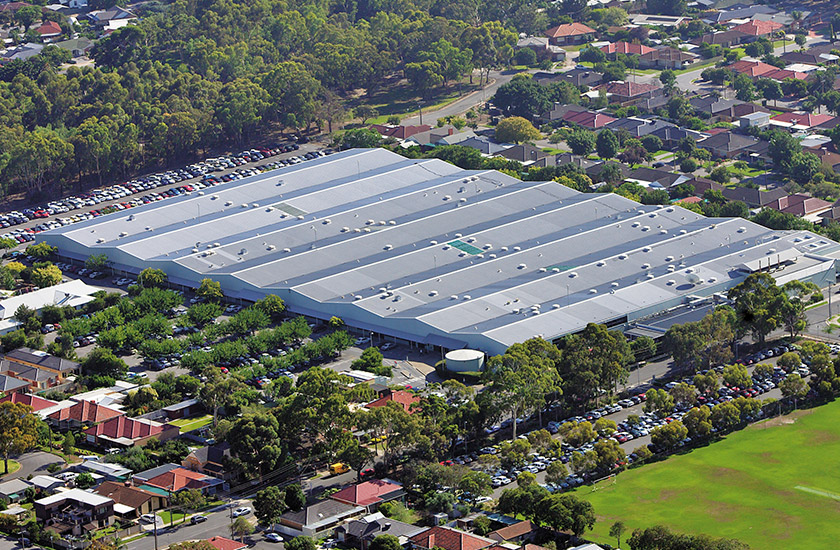 Mortgage Processing Centre
Maras Group has a significant investment in a mortgage processing centre complex in Adelaide's western suburbs.
Located in the western suburb of Lockleys and surrounded primarily by good quality housing, is a prime site of around 5 hectares which runs along the Linear Park. On the land was a warehouse building, formerly used to house the floats for the former John Martins Pageant.
The single level, 24,607 sq.m building was re-modelled for Westpac into high tech office space, on a substantial long term lease commitment, to house the largest mortgage processing facility in the Southern hemisphere.
The site comprises some 641 car parks.