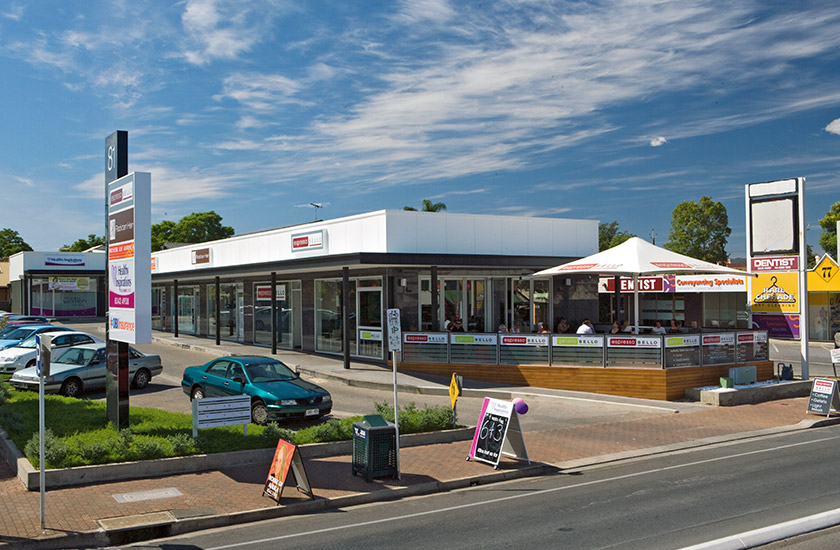 81 Prospect Road, Prospect (corner Labrina Avenue)
A strategically located corner site of 1,763 sqm situated in the very heart of 'high street'
Prospect Road.
The 9 retail and commercial tenancies were re-developed in 2008 to create a vibrant,
modern and contemporary retail, business & lifestyle hub.
Current operators include The Upside Cafe, 4 Style Hairdressing (formerly Rocktan Hair), Indulge Skin & Body, Motivate OT For Kids and Saladmaster.