81 Prospect Road, Prospect
Superb Modern Space of 159 sqm - Prospect Road Village Heart
81 Prospect Road, Prospect, is prominently situated on the corner of Prospect Road and Labrina Avenue within the Prospect Road Village Heart and enjoys outstanding and convenient access.
Comprising both a mix of 9 retail and office tenancies with 5 businesses, this centre was completely refurbished and upgraded in 2008/09 to a high commercial standard.
Largely open plan, Units 6 & 7 benefit from an abundance of natural light, have high-pitched ceilings and enjoy an extensive and valuable tenancy frontage with outstanding signage opportunities.
The tenancy is fitted with brand new quality carpet and has recently been freshly painted throughout. The tenancy has quality fixtures throughout and comprises a valuable mezzanine level (on the Unit 7 side). It has a small kitchenette and a uni-sex disabled toilet, with shower.
Three (3) designated carparks are assigned to the tenancy (directly in front), together with additional car parking for customers and clients, both on-site, and on-street along Labrina Avenue.
The tenancy will suit a wide range of both uses including studio office, designer space, retail, product display / showroom, professional services, etc.
You will enjoy high exposure signage on the front illuminated pylon and on the parapet wall above the tenancy.
Join other businesses in the centre including Cocolat, 4 Style Hairdressing (formerly Rocktan Hair), Indulge Skin & Body and Salad Master and be part of the fantastic Prospect Road main street hub.
And also, capitalise on the multi-million dollar ground breaking Palace Nova cinema complex re-development directly across the road, scheduled to be completed in Q3/2017.
Downloadable Attachments
Leasing Manager's Contact Details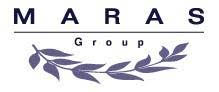 Paul Sawyer
8212 4766
0411 505 103
paul.sawyer@marasgroup.com.au
Enquire about this property