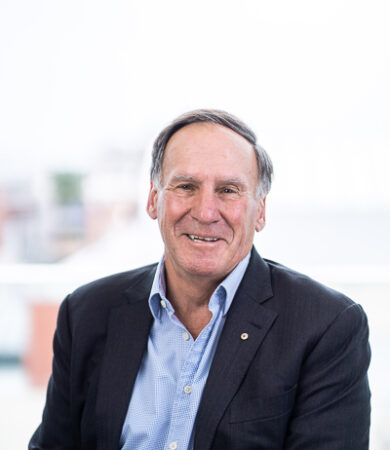 Glenn Cooper AM
AM, Independent Board Member
Born in 1950 and educated at Prince Alfred College, Glenn is a fifth generation Cooper. He is an Independent Board Member of the Maras Group Advisory Board.
Glenn started off his working career by gaining qualifications in electronic engineering, and later in business management.
After completing his studies, Glenn entered the computing field with a company called Anderson Digital Equipment. After two years with the company, Glenn moved to Melbourne to take up his new role of National Distribution Manager.
In 1983, Glenn returned to South Australia to set up a private business in computer sales and services, which grew to a turnover in excess of $3.5m.
In July 1990, Glenn joined the family brewery and today is Chairman at Coopers Brewery, and up until 2014, he was Head of Marketing. He has overseen the launch of numerous products to the Coopers beer range including Coopers Mild Ale, Coopers Dark Ale, Coopers Extra Strong Vintage Ale, Coopers Lager, Coopers Clear and most recently, Coopers Dry.
Glenn has been the Chairman and Director of Australian Made Australian Grown (the green and gold Kangaroo triangle since 2002.
Glenn is past Chairman of the Adelaide Fringe Festival (1994 to 1999), the Adelaide Festival Centre Foundation (2003) and Adelaide Convention and Tourism Authority (1998 to 2006).
In 2002, Glenn received a Centenary Medal, and in 2005, was inducted as a Member of the General Division of the Order of Australia.
Glenn has an Associate Diploma in Business from Stanford University, Faculty of Business.
Glenn retired from his executive position at Coopers Brewery in 2014 but continues in his role as Chairman, promoting Coopers around Australia and internationally.