Maras Group Advisory Board
The Advisory Board was established in 2016 to provide strategic and high-level advice to the group's senior management.
The board comprises Maras Group Executive Chairman, Theo Maras AM, Group Managing Director and CEO, Steve Maras, Chief Financial Officer, Tina Mihalaras, and three independent board members – Con Tragakis, Jim Hazel and Glenn Cooper AM.
The independent members are all highly accomplished, successful and prominent South Australian business leaders who work closely with the group's management to assist with corporate governance, in growing the company and identifying new business opportunities and emerging markets.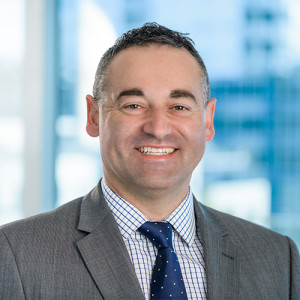 Con Tragakis


Chairperson
Con is a proactive leader in the South Australian business community.
Currently, Con is a professional director, corporate advisor and investor, specialising in the sectors of property, infrastructure and financial services.
In his former role as KPMG Chairman of Partners, South Australia, a position which he held for 7 years, he provided advice on economic and non-economic issues regarding the current and future prosperity of the State of South Australia. In his 27 year career at KPMG, he obtained national and global experience in tax and business advisory services to a variety of private and public companies.
Professional Qualifications:
Fellow of the Taxation Institute of Australia (since 1993)
Graduate of the Australian Institute of Company Directors (since 2017)
Fellow of the Institute of Chartered Accountants (since 1993)
Registered Tax Adviser (since 1997)
Bachelor of Commerce (with Distinction) from the University of South Australia (1990)
Board Roles & Memberships (past and present):
Chairman, Renewal SA (since 2019)
Chairman, TicToc Home Loans (since 2018)
Chairman, Burke Urban Advisory Board (since 2018)
Member, Adelaide Football Club Finance Committee (since 2018)
Chairman of Partners, KPMG SA (2011 to 2018)
Treasurer and Division Councillor of the Property Council of Australia, SA Division (2013 to 2019)
Member of the Chiefs of Gender Equity Board (2012 to 2017)
State Executive, Council for Economic Development of Australia (2012 to 2017)
Board Member, Renew Adelaide Inc. (since 2015)
Executive Member, Urban Development Institute of Australia (2010 to 2012)
Jim Hazel


Independent Board Member
Jim is a professional company director, following a long and successful career in banking and investment banking.
During the 1990's, Jim was Chief General Manager of Adelaide Bank.
He is currently a director of three listed companies:-
Bendigo and Adelaide Bank Limited
Ingenia Communities Group Limited (Chairman)
Centrex Metals Limited (Deputy Chairman)
Jim is Deputy Chair of the Adelaide Festival Centre Trust and a Council Member of the University of South Australia.
He is Deputy Chairman and Finance Director of the Adelaide Football Club, and a director of Coopers Brewery Limited.
Jim, who holds a degree in Economics from Adelaide University, is a Senior Fellow of the Financial Services Institute of Australasia and a Fellow of the Australian Institute of Company Directors.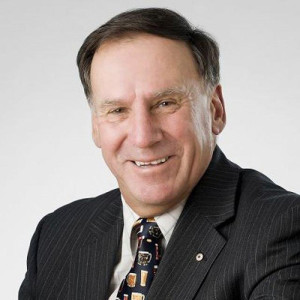 Glenn Cooper AM


Independent Board Member
Born in 1950 and educated at Prince Alfred College, Glenn is a fifth generation Cooper.
Glenn started off his working career by gaining qualifications in electronic engineering, and later in business management.
After completing his studies, Glenn entered the computing field with a company called Anderson Digital Equipment. After two years with the company, Glenn moved to Melbourne to take up his new role of National Distribution Manager.
In 1983, Glenn returned to South Australia to set up a private business in computer sales and services, which grew to a turnover in excess of $3.5m.
In July 1990, Glenn joined the family brewery and today is Chairman at Coopers Brewery, and up until 2014, he was Head of Marketing. He has overseen the launch of numerous products to the Coopers beer range including Coopers Mild Ale, Coopers Dark Ale, Coopers Extra Strong Vintage Ale, Coopers Lager, and most recently, Coopers Clear.
Glenn is currently the Chairman of Australian Made Australian Grown (since early 2010).
Glenn is past Chairman of the Adelaide Fringe Festival (1994 to 1999), the Adelaide Festival Centre Foundation (2003) and Adelaide Convention and Tourism Authority (1998 to 2006).
In 2002, Glenn received a Centenary Medal, and in 2005, was inducted as a Member of the General Division of the Order of Australia.
Glenn has an Associate Diploma in Business from Stanford University, Faculty of Business.
Glenn retired from his executive position at Coopers Brewery in 2014 but continues in his role as Chairman, promoting Coopers around Australia and internationally.