Level 4, 2 Ebenezer Place, Adelaide
IMPECCABLE BOUTIQUE OFFICE SPACE LOCATED IN ADELAIDE'S MOST VIBRANT PRECINCT… THE EAST END!
Fully self-contained whole floor 106 sqm
Superb natural light
Terrific East End location
Private Balcony
Level 4, 2 Ebenezer Place, is an extremely rare opportunity to lease a whole floor which is fully self-contained.
Unsurpassed in its location, this building is situated on the corner of Ebenezer Place and Union Street, at the doorstep of Adelaide's best mixed-use, retail and lifestyle precinct. With some of Adelaide's best dining and night-life experiences including Mothervine, East End Cellars, The Belgian, Hey Jupiter, NOLA, Two Pot Screamer and The Stag, among many others, it will be a pleasure to come to work each day and experience the best Adelaide has to offer.
Enjoy a full 12 month program of festivals and events starting with Adelaide's famed Fringe Festival, but also complimented by long time East End fixtures – Ebenezer Night Markets, East End Unleashed, Illuminate Adelaide, Winter Weekends, Tour down Under, WOMAdelaide, East End Wine Down, as well as numerous temporary street closures that host wonderful activations on Vardon Avenue throughout the year.
Once you enter the building off Ebenezer Place, you are greeted with a stunning entry lobby that makes a terrific inviting statement to both staff and clients.
The office has 106 sqm total floor-space that is fitted with a high quality, glass partitioned boardroom and a dedicated kitchenette. This space also contains a private balcony, perfect for hosting office drinks or lunch. The balance of the tenancy is open plan office space.
The tenancy has had no expense spared with services and finishes of the highest order, producing an unrivalled level of quality office accommodation.
The space will suit a small progressive business that is seeking superior office accommodation, surrounded by an abundance of amenity.
Developed and owned by leading South Australian property outfit, Maras Group, Level 4, 2 Ebenezer Place presents the only East End office opportunity in the entirety of the group's office portfolio. Simply put, this might be your only chance to get into the East End anytime soon.
Downloadable Attachments
Leasing Manager's Contact Details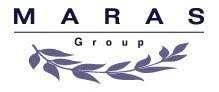 Andrew White
08 8212 4766
0411 505 105
leasing@marasgroup.com.au
Enquire about this property