RETAIL – 253 Rundle Street, Adelaide
Truly a very rare find! A large basement space situated in the heart of bustling Rundle Street.
The Rundle Street East precinct is Adelaide's mecca for high-end fashion, dining and its premiere night-life spot.
A retail space on street level which makes way to the basement entrance. An ideal setup for a multitude of retail or hospitality concepts. The tenancy is nestled in amongst major retailers MJ Bale, Morrison, Flannel, SABA, Bauhaus, Zimmerman & Gorman as well as right next door to advertising powerhouse KWP. The surrounding hospitality scene is booming with the likes of Mum Cha, Africola, Lemongrass, Eros Kafe, The Belgian, Yiasou George, Mothervine, East End Cellars, NOLA and many more.
From the street, you are greeted by a beautiful glass frontage and polished concrete flooring. The prominent ground floor retail space extends over approximately 40sqm with the basement at around 141sqm – here you will notice lovely skylights in the basement emanating from Rundle Street. Formerly the eastern site for national brand, Endota Spa, there are plenty of facilities, no matter the use, which include two toilets in the basement, numerous water/waste points throughout, and an existing kitchenette. Furthermore, the tenancy is conveniently accessible from both Rundle Street and Ebenezer Place.
The timing of this space coming to market could not be better, with the festival season just around the corner. All right on your doorstep. Starting with our internationally renowned Adelaide Fringe Festival, which in 2020 alone boasted an estimated 3.5 million attendances and over 154,000 visitor bed nights. Rundle Street East is the heartland of the annual Fringe festival with The Garden of Unearthly Delights and Gluttony right here. The entire precinct is set abuzz with the Ebenezer Night Markets and the Rundle Street East "Street Party" every Friday to Sunday during the Fringe season. The fun keeps coming with WOMADelaide, Tour Down Under, Cheese Fest and later in the year, the Winter Weekends in the East End.
Finally, the East End is ground zero for the emerging LOT FOURTEEN and the Creation and Innovation Neighborhood – which features the Space Agency, Mission Control, Space Discovery Centre, Stone & Chalk, the Australian Institute of Machine Learning and upcoming developments including the Entrepreneur & Innovation Centre, the Le Cordon Bleu Hospitality School, and of course, the Indigenous Cultural Centre (Museum/Gallery).
An amazing space that would suit any sort of retail operator, particularly in the wellness and beauty industries, OR, this space has the capacity to become Rundle Street East's next iconic hospitality venture.
AVAILABLE NOW
Downloadable Attachments
Leasing Manager's Contact Details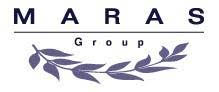 Andrew White
08 8212 4766
0411 505 105
leasing@marasgroup.com.au
Enquire about this property